Want to be your own boss?
Start today!
It's time to launch your freelancing business.
Whether you're completely new to freelancing or are looking to level up your existing skills. I'll teach you everything you need to know to become a highly successful freelancer.
Coming soon! Sign up to be notifed when it's available :)
Why be a freelancer?
The tech industry offers a massive amount of potential for freelancers. If you already have skills in web or software development, design, technical writing, data analysis (or really anything behind a keyboard!), then you're well positioned to enjoy all the advantages that freelancing can offer you.
Would you like to:
✅   Be your own boss
✅   Set your own hours
✅   Work where you want
✅   Choose projects that interest you
✅   Enjoy unlimited earning potential
✅   Gain complete independence
✅   Have 100% job security
Are you:
✅   Determined, focused & prepared to work hard for what you want?
If your answer is "YES", then I have good news.. freelancing is a great fit for you!
I have run my own successful freelance business for years and I believe I have a lot of knowledge to benefit both new and experienced freelancers alike. I know the initial pain of finding it hard to get new clients and earn a consistent income.
So that's why I'm working on my solution, the Complete Guide to Freelancing!
What is included?
Building a solid foundation …

Learn all you need to know to build a successful freelancing business from the ground up, including:




✔️ Where to start
✔️ How to attract clients
✔️ How to set your worth
✔️ How to build your professional brand
✔️ Writing proposals and email
✔️ Making a bulletproof contract
✔️ Tools you can rely on to boost your efficiency
✔️ How (and when) to outsource parts of a project
✔️ Project: Build a custom WordPress website for a client in just a few hours
✔️ And much more!



How to communicate with your clients …

All the documents you'll need to work with your clients.




✔️ Email proposal template
✔️ Freelancer legal contract
✔️ Client invoice template
✔️ New client questionnaire
✔️ Task checklists (for Website & SEO)



Web development guides …

Also included are three of my guidebooks that serve as great references for fine-tuning your web development skills.



A LITTLE ABOUT ME... I'm Tim 👋 I teach both new and experienced freelancers how to build their own sustainable and successful freelancing business.
I've put together everything I know into my complete guide to freelancing! You can also follow me on twitter for my daily tweets!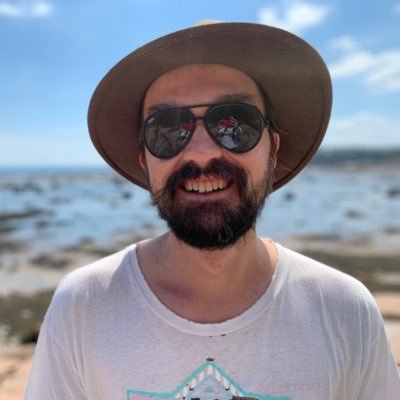 FAQS
What if I change my mind?
No problem! Just email me within 30 days, and I'll issue a full refund.
How soon will I see results?
That's up to you! Equipping yourself with knowledge is one thing. But to truly succeed you need determination! If you stay focused and work hard, you'll see the results!
What if I'm a total beginner?
Even if you're a complete beginner with no freelancing experience, it's not a problem! We will work from the ground up :)
What skills do I need?
Part of the course includes a project building a custom WordPress website. If you have some HTML or CSS knowledge it would be useful, but as WordPress is largely managed via the dashboard interface - it's really only optional!
Can I purchase the code guidebooks only?
Yep! All 3 are included with the freelance bundle. But they're each available individually if you prefer.