Are you looking for stock photography to make your web projects pop? Thanks to the work of many talented and generous photographers, there are tons of amazing free stock photo resources available for you to use in your projects.
We've collected the best-of-the-best when it comes to free stock photo sites. All the images on these sites are free to use for personal, editorial or commercial purposes. Enjoy :)
Pexels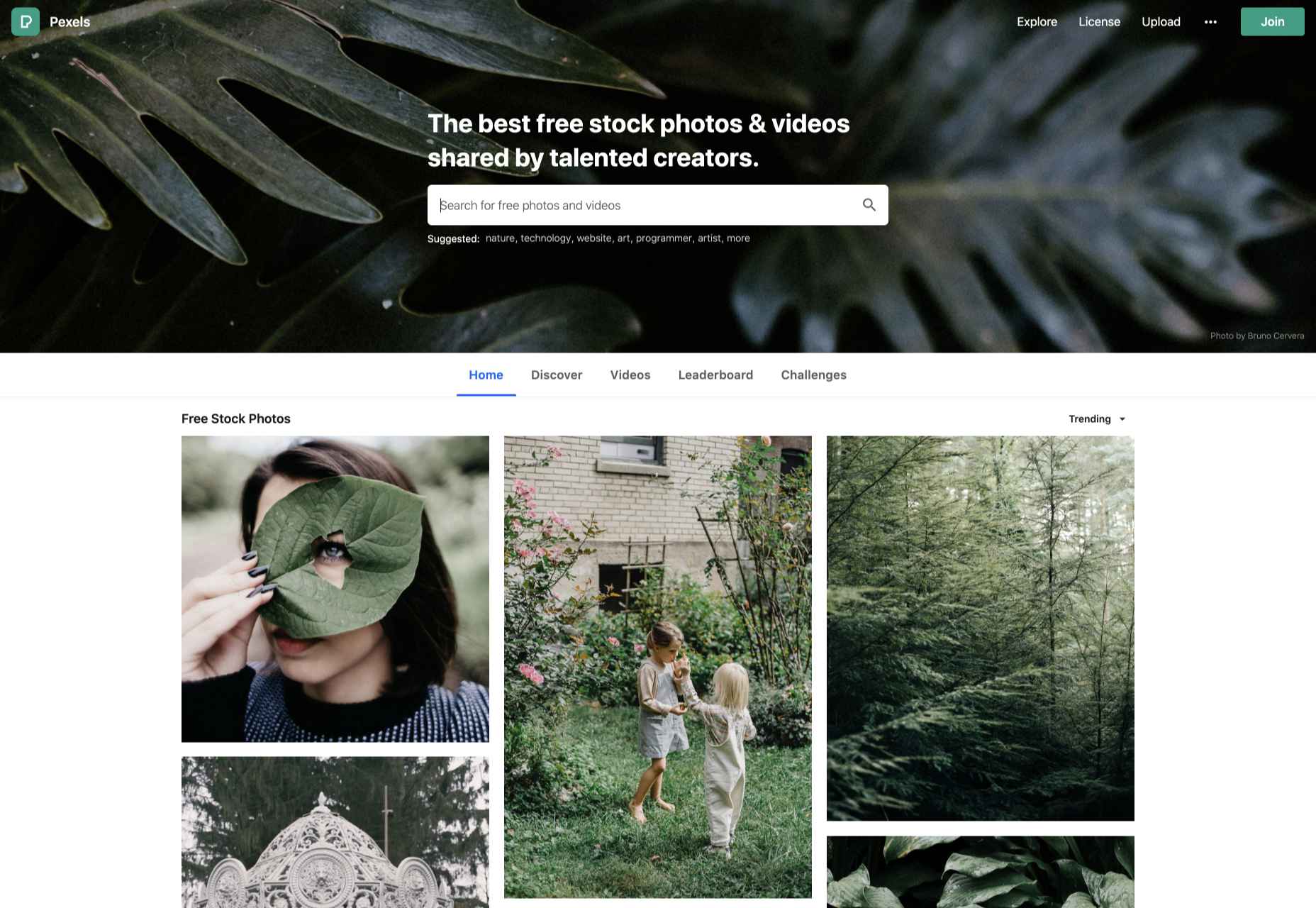 Pexels has a massive collection of high-quality and completely free stock photos licensed under the Creative Commons Zero license. All photos are tagged, searchable and they also have a ton of free videos.
Check out Pexels.
Unsplash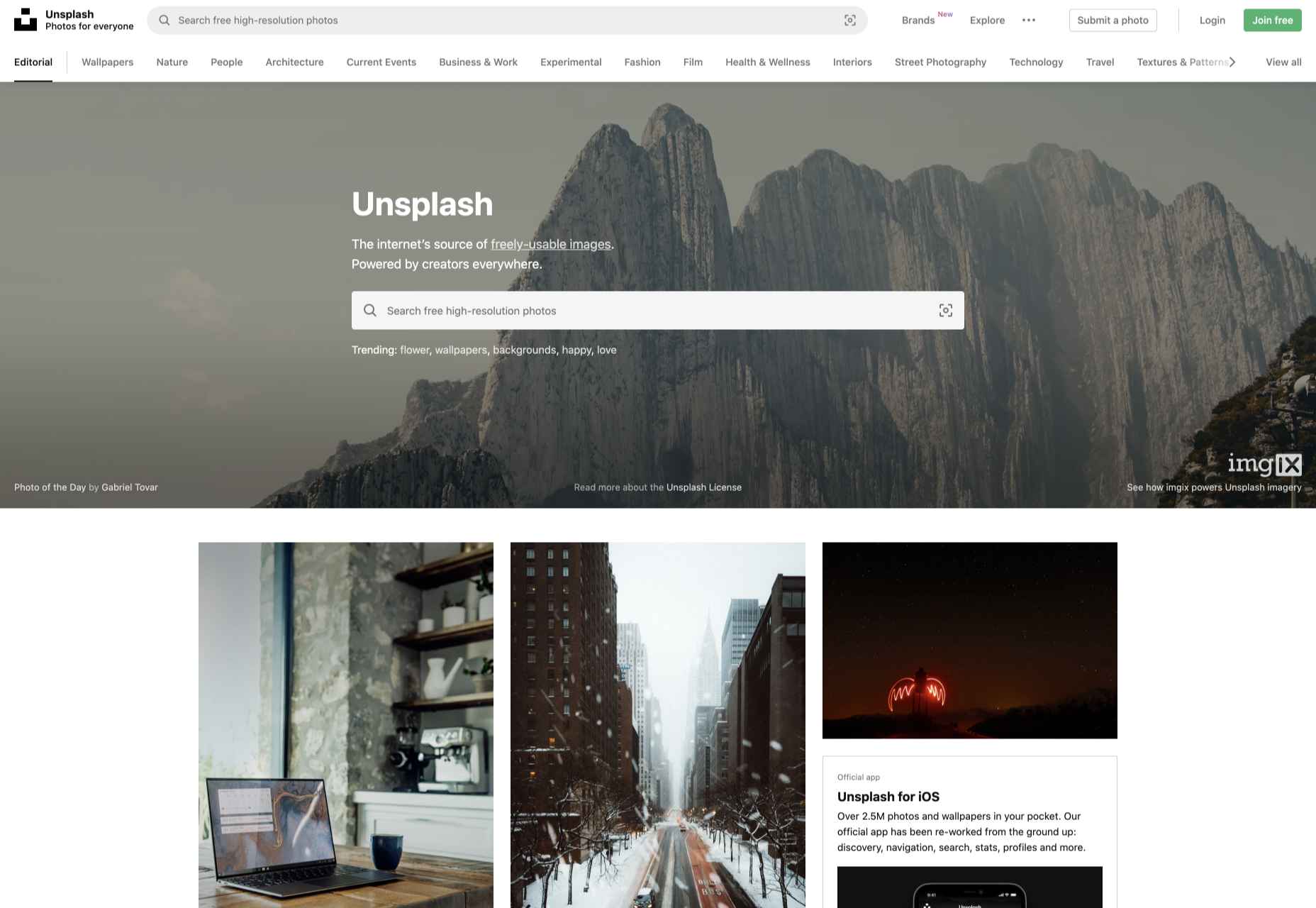 Unsplash offers one of the largest collections of free high-resolution photos on the web! It has become one of the best sources out there for stock images. All photos are released for free under the Unsplash license.
Check out Unsplash.
Reshot
Reshot is a massive library of curated free stock photos that you won't find anywhere else. The handpicked ethos at reshot gives the images more of an 'Instagram' feel instead of looking like an obvious stock photo. All images are free to use commercially and no attribution is required.
Check out Reshot.
Pixabay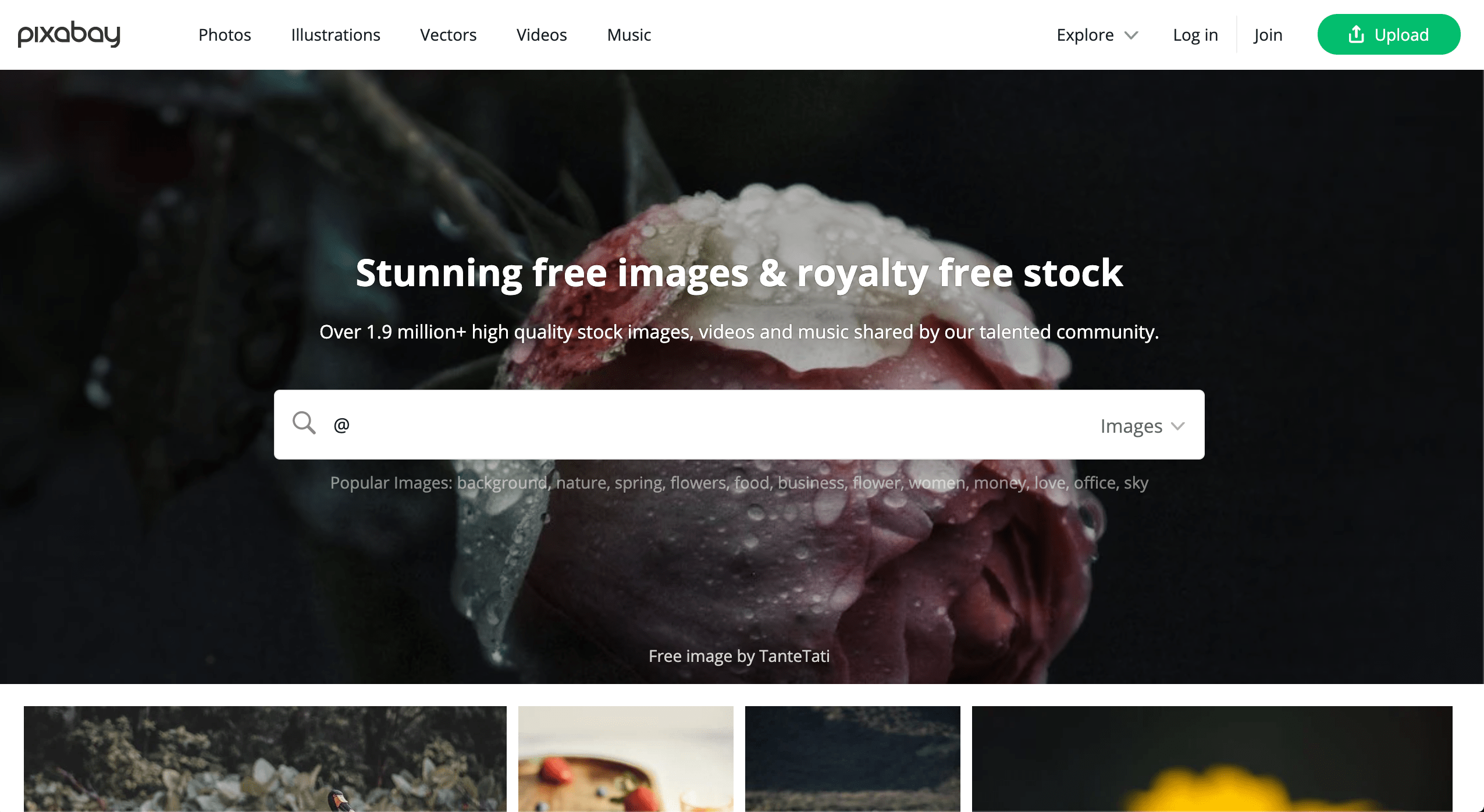 Pixabay offers a large collection of free stock photos, vectors and art illustrations. All photos are released under Creative Commons.
Check out Pixabay.
Life of Pix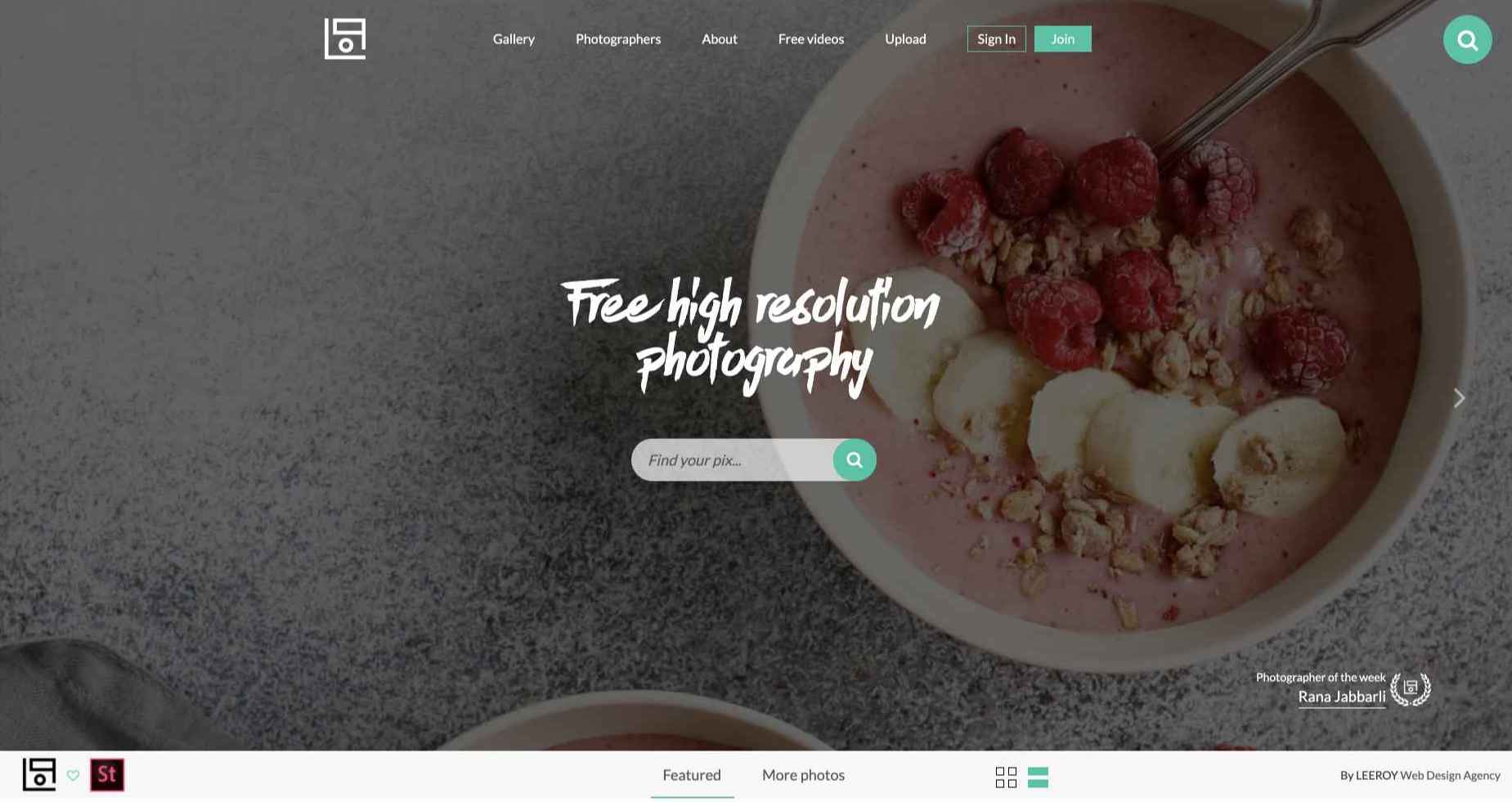 Life of Pix is actually a project created by the Montreal-based Leeroy creative agency. It offers a fine selection of free high-resolution photos without copyright restrictions.
Check out Life of Pix.
Burst (by Shopify)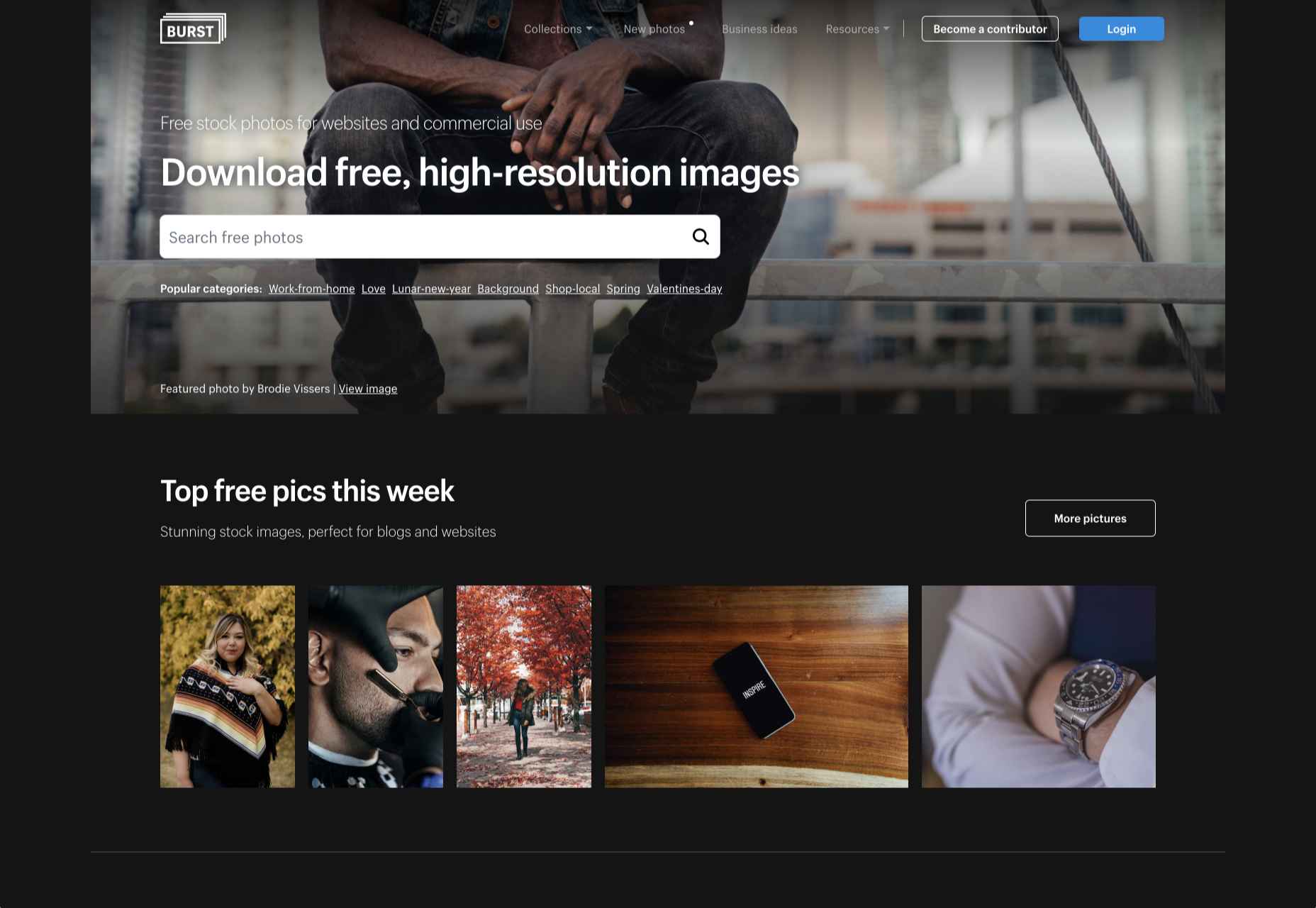 Burst is a stock image resource created by Shopify that aims to provide free stock photos for entrepreneurs. Many of the images are licensed under Creative Commons, while others fall under Shopify's own photo license.
Check out Burst.
Picography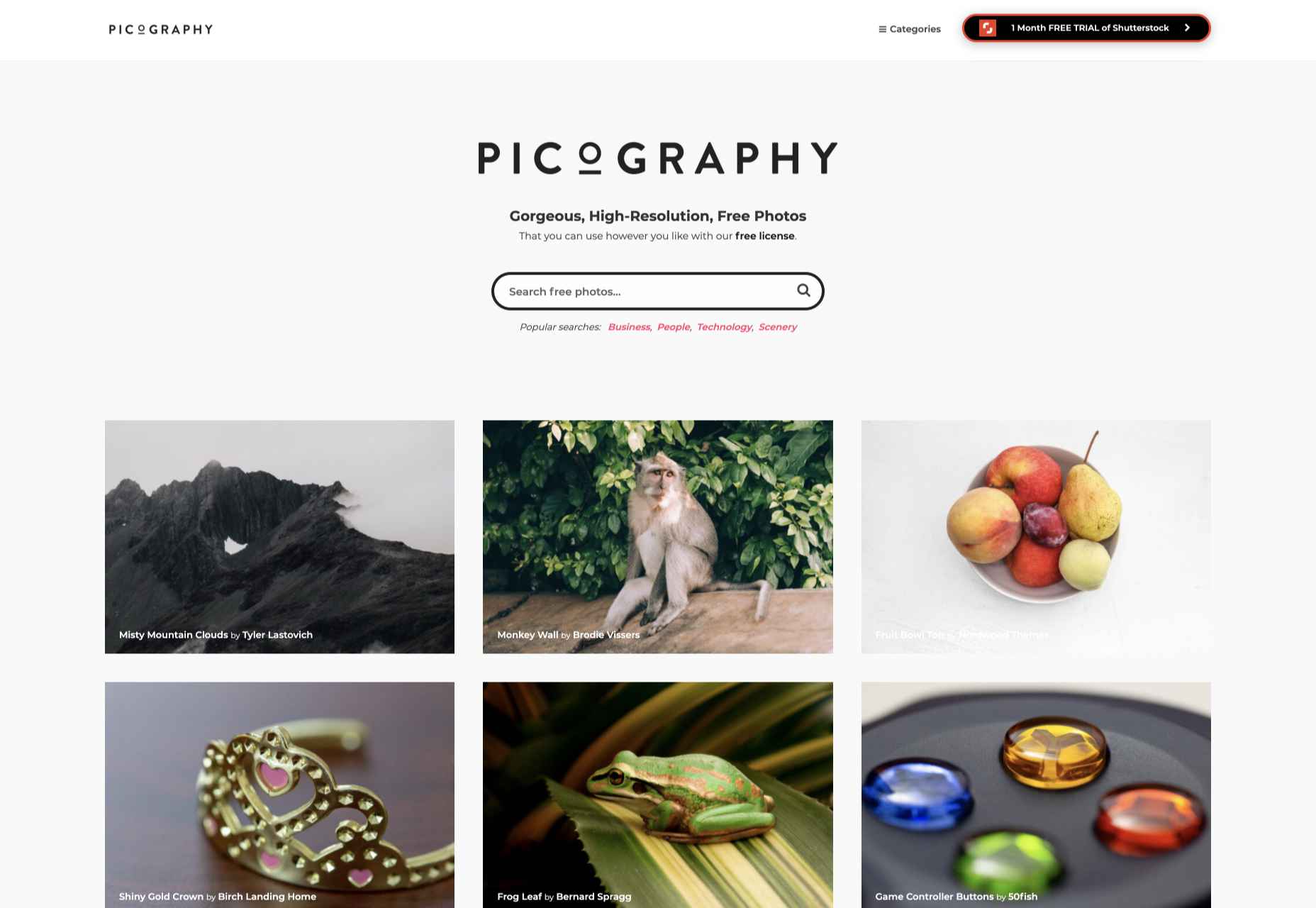 Picography is yet another resource of stock images, photos are submitted by Dave Meier and various other photographers. All photos are released under Creative Commons.
Check out Picography.
ISO Republic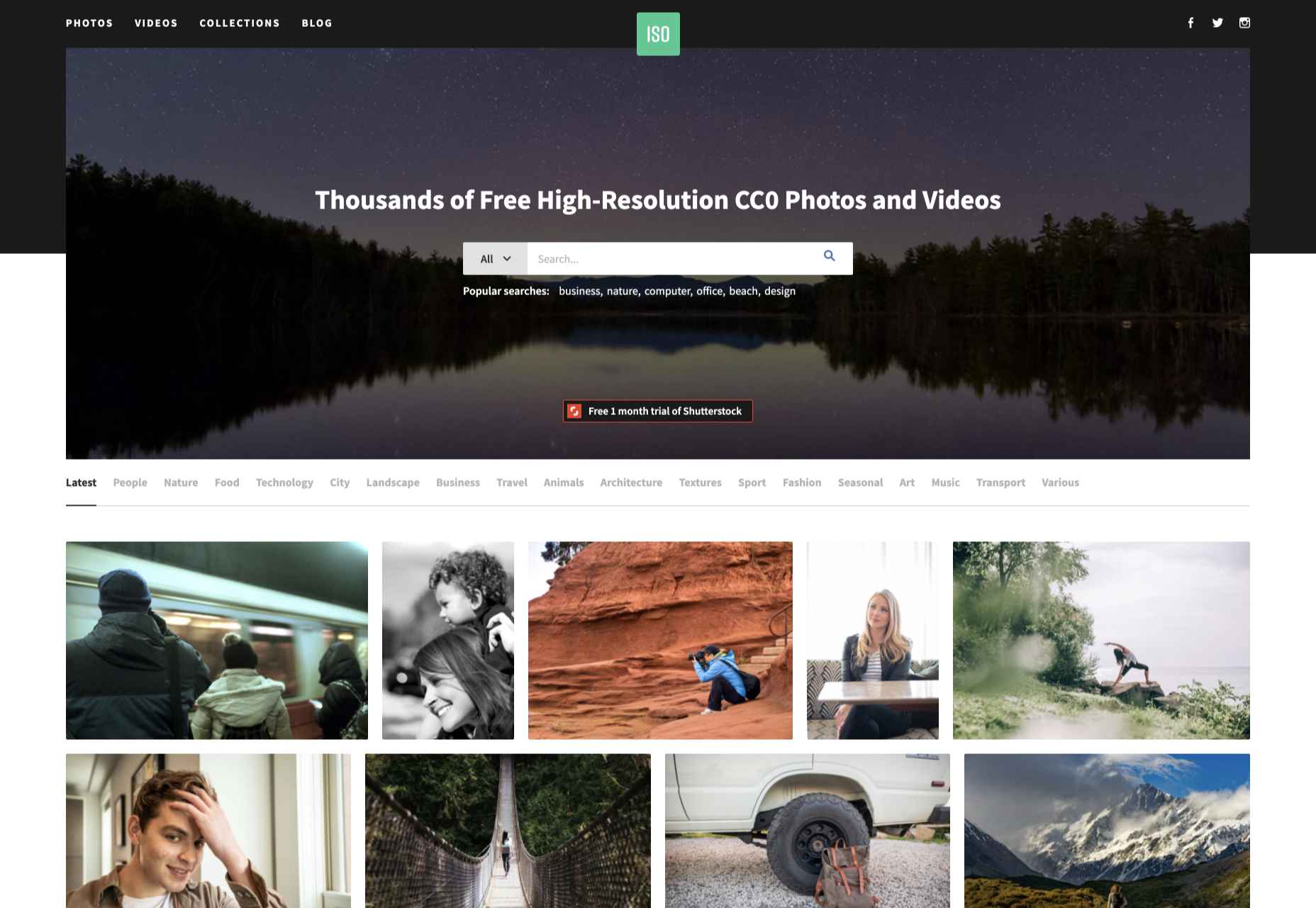 ISO Republic offers a broad range of photos and videos. New images are added daily and all content is free under Creative Commons.
Check out ISO Republic.
Kaboompics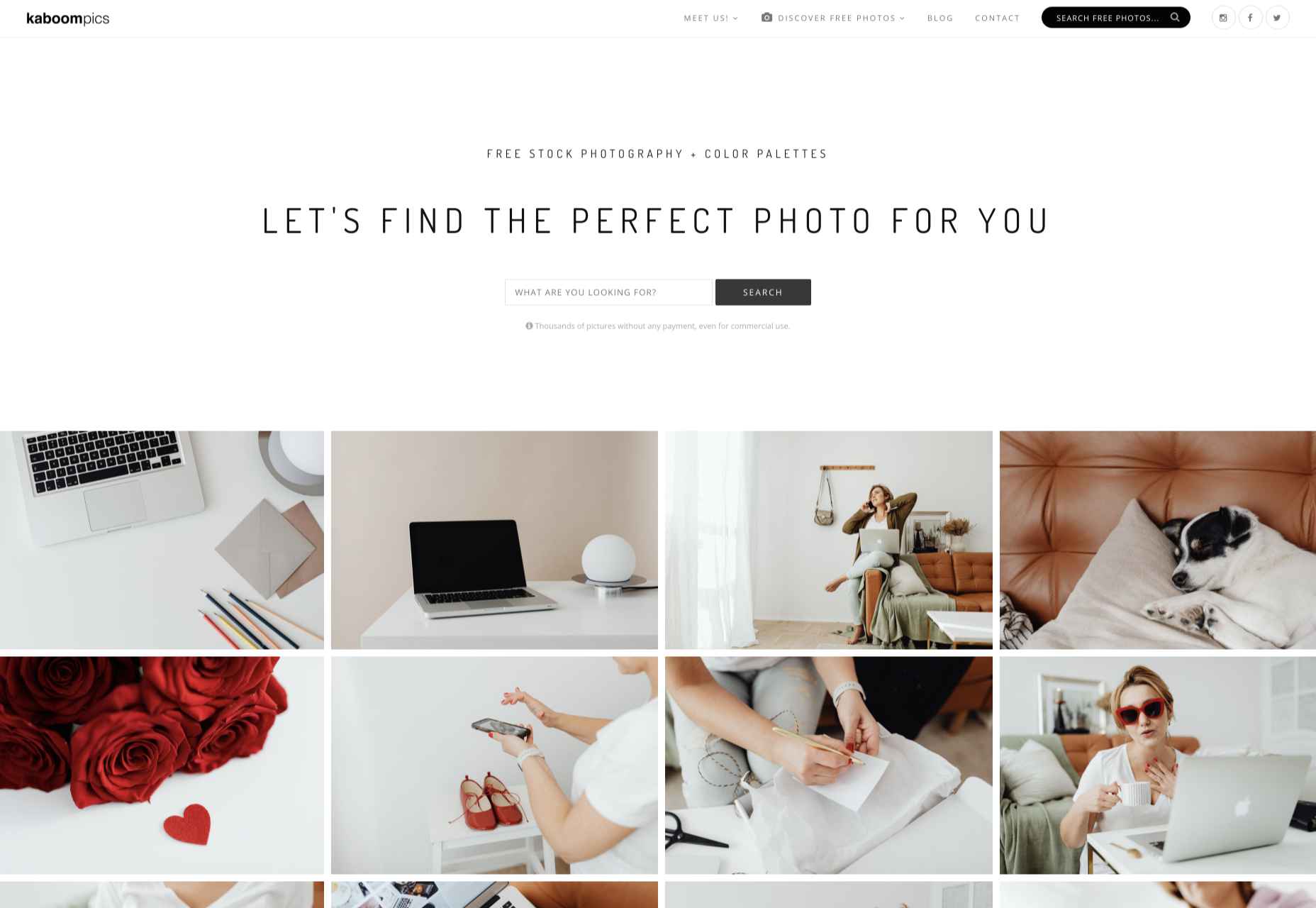 Kaboompics is ideal if you're in search of lifestyle images, and the free images are consistently high-quality.
Check out Kaboompics.
Stocksnap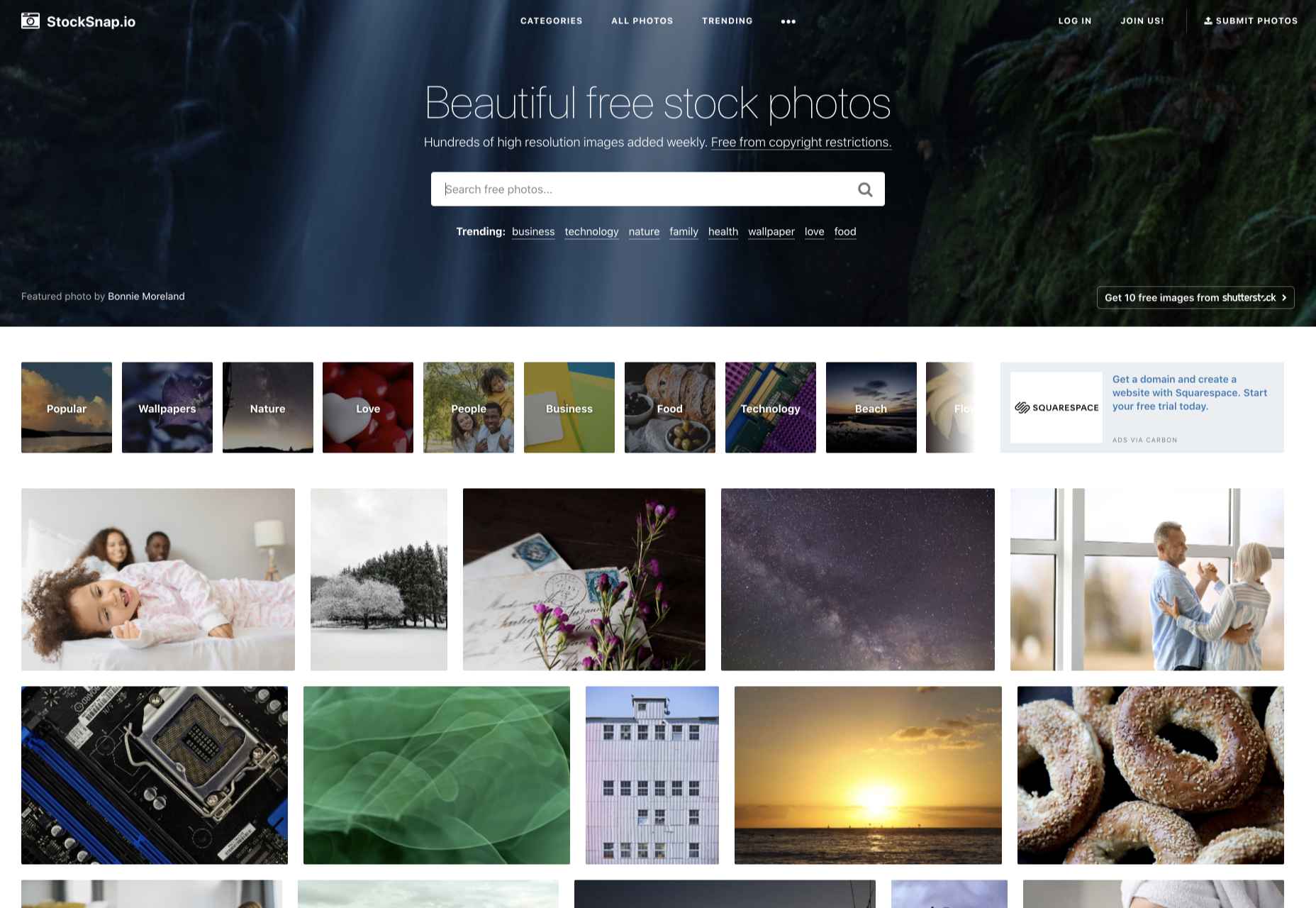 StockSnap has a large selection of beautiful free stock photos and high resolution images. The images are easily searchable and licenced under Creative Commons.
Check out StockSnap.
FoodiesFeed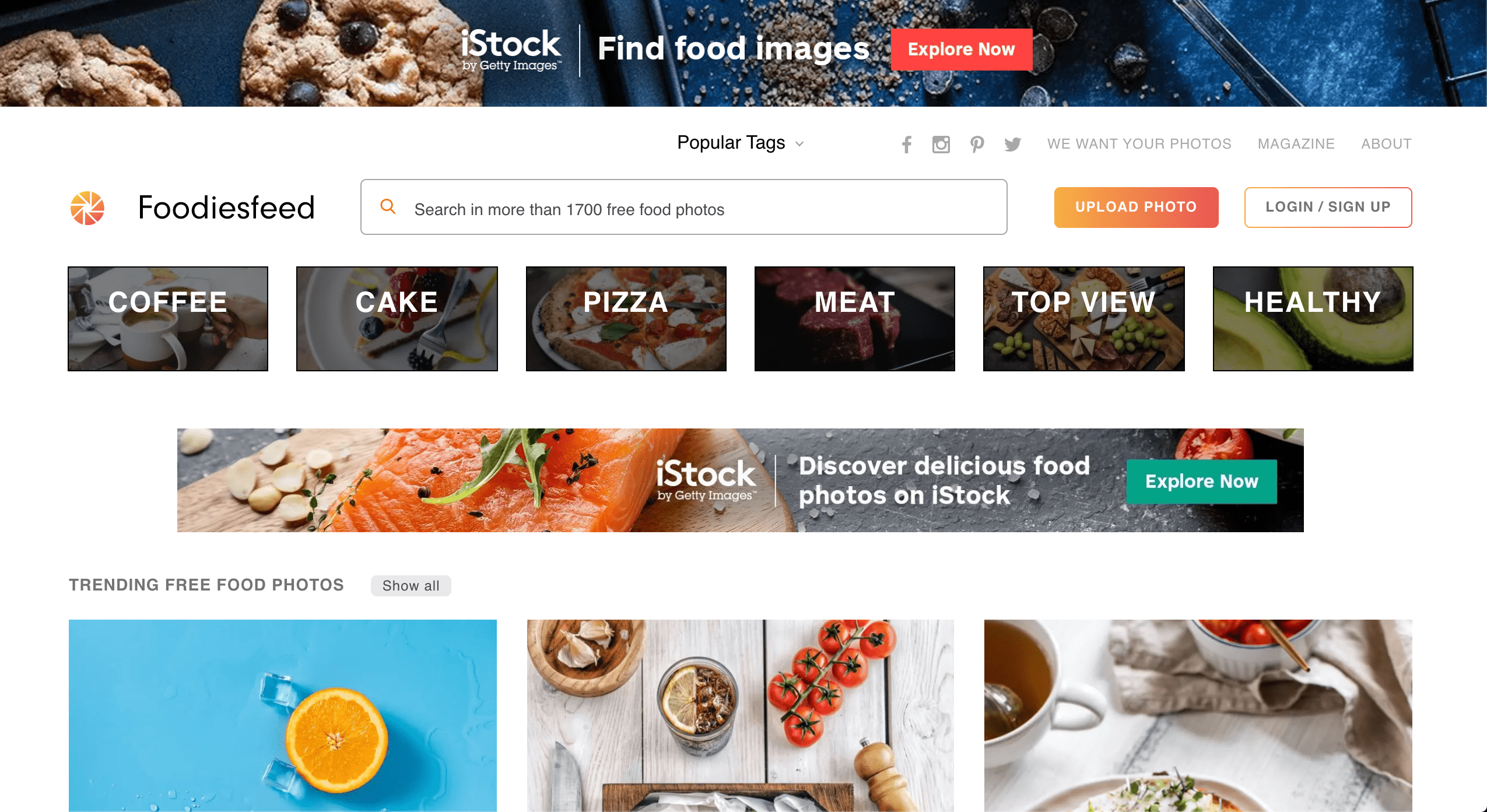 Looking for food photos? FoodiesFeed offers thousands of free hi-res food pictures - perfect for food bloggers.
Check out FoodiesFeed.
Gratisography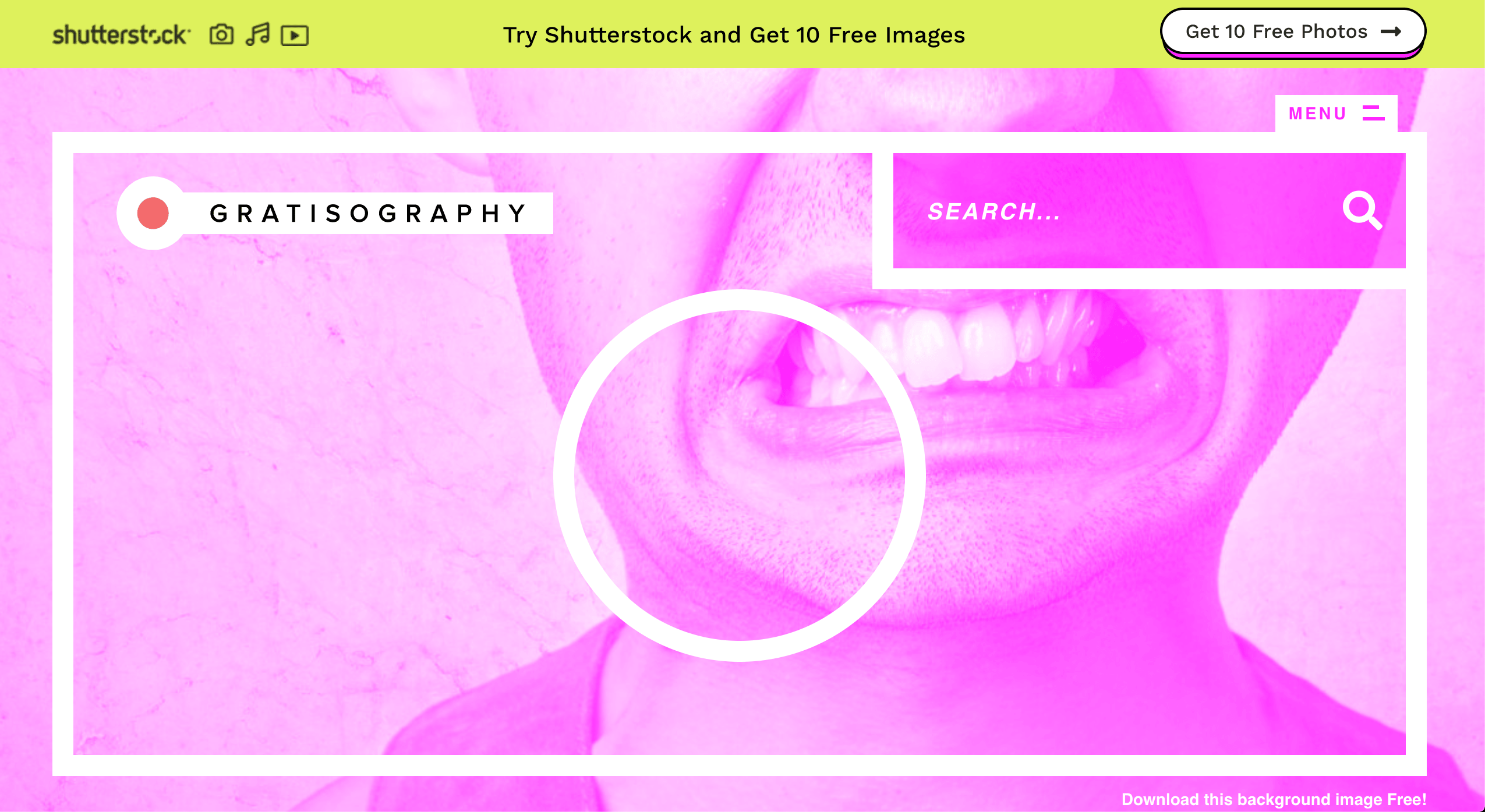 Gratisography offers a nice range of free high-resolution pictures you can use on your personal and commercial projects. All pictures are captured by Ryan McGuire of Bells Design.
Check out Gratisography.
Freestocks.org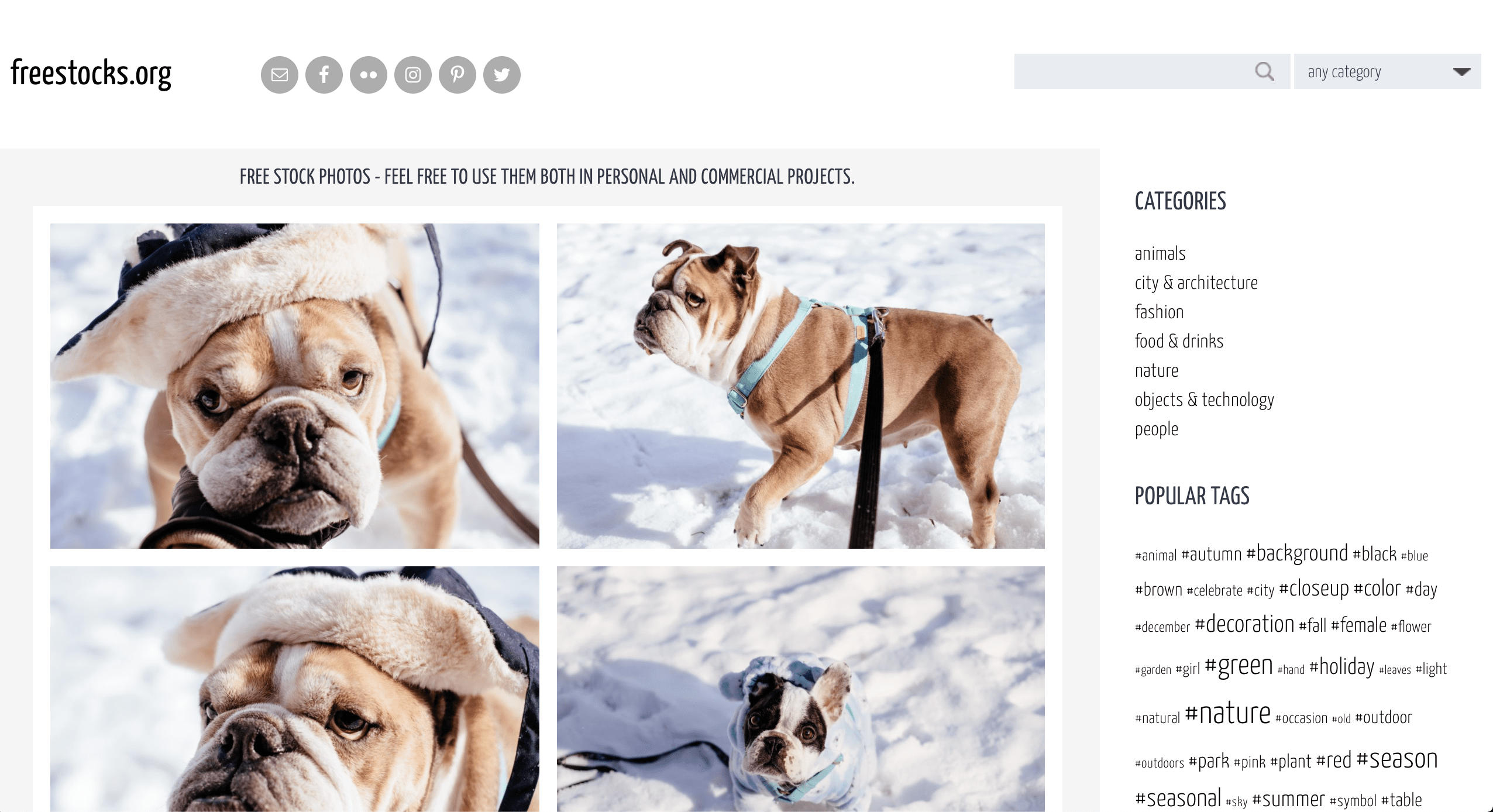 Freestocks.org has a wide range of high quality photos all released for use under Creative Commons.
Check out Freestocks.
Foca
Foca is a collection of images provided by Jeffrey Betts. You'll find a ton of photos of workspaces and nature. All photos are released under Creative Commons.
Check out Foca.
Picjumbo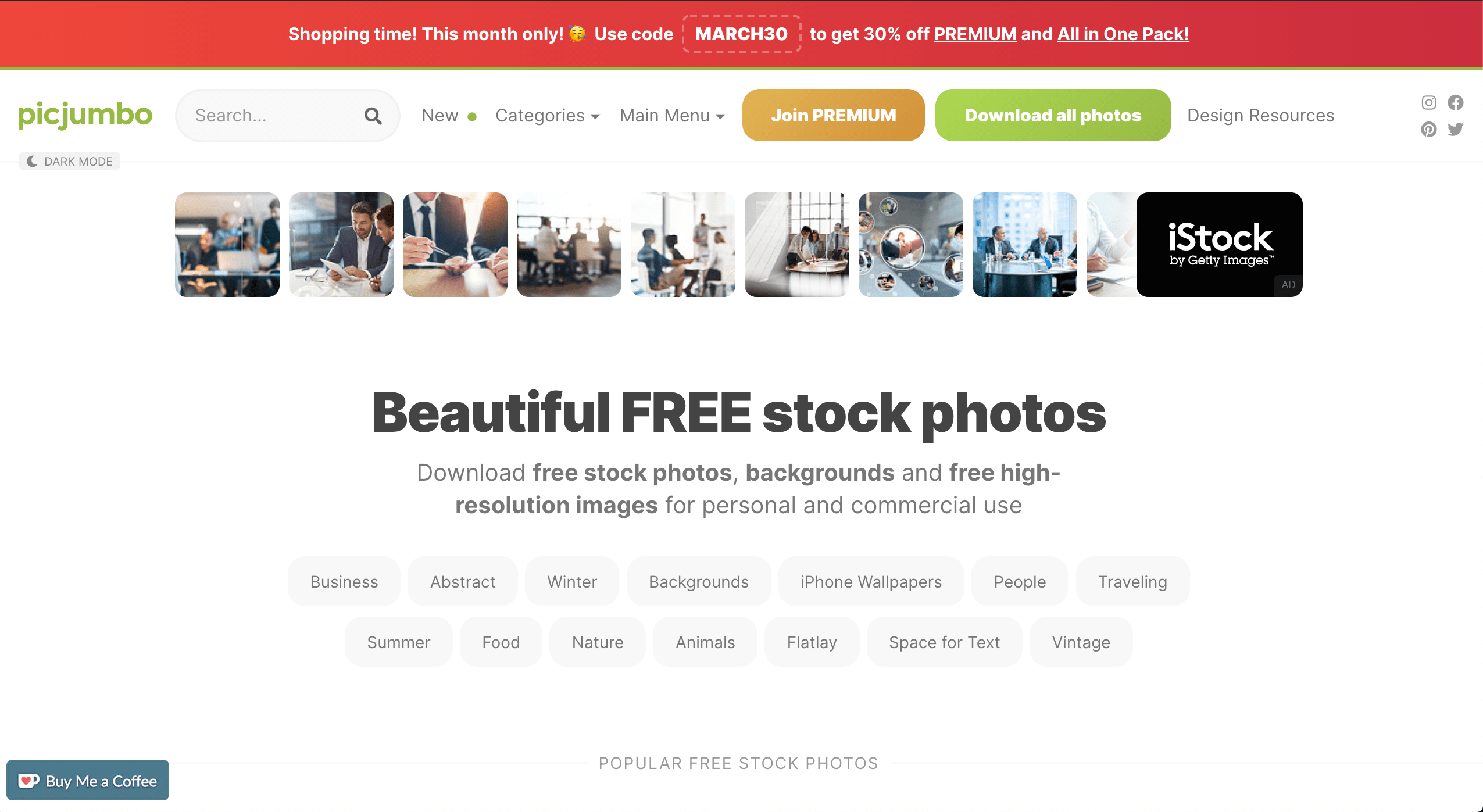 Picjumbo has a range of hi-res photos free for commercial & personal projects. It's another option for when you're looking for photos not found on some of the larger image sites.
Check out Picjumbo.
Related Posts: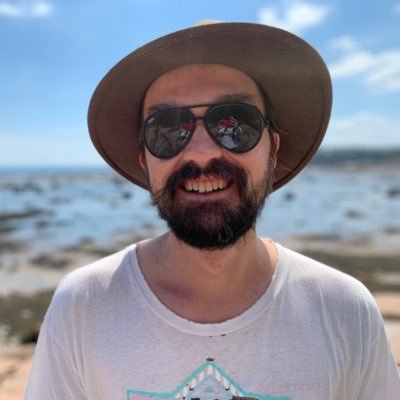 A little about me..
Hey, I'm Tim! 👋
I'm a developer, tech writer & author. If you'd like to see all of my articles, you're in the right place! Browse the blog categories to find what interests you.
I'm currently working on building my Complete Guide to Freelancing. The bad news is that it's not available yet! But if it's something you might be interested in, you can sign up to be notified when it's available 👍
Thanks for reading!