In modern web development, the requirements for high-quality image presentation are becoming more and more necessary. Scalable vector graphics (SVG) give you exceptional image quality with natural scaling on various devices without affecting picture quality. It's no wonder that SVG is becoming the new normal in design and web development.
We've collected 25 of the best SVG editors and resources for designers & developers alike! Enjoy :)
SVG.js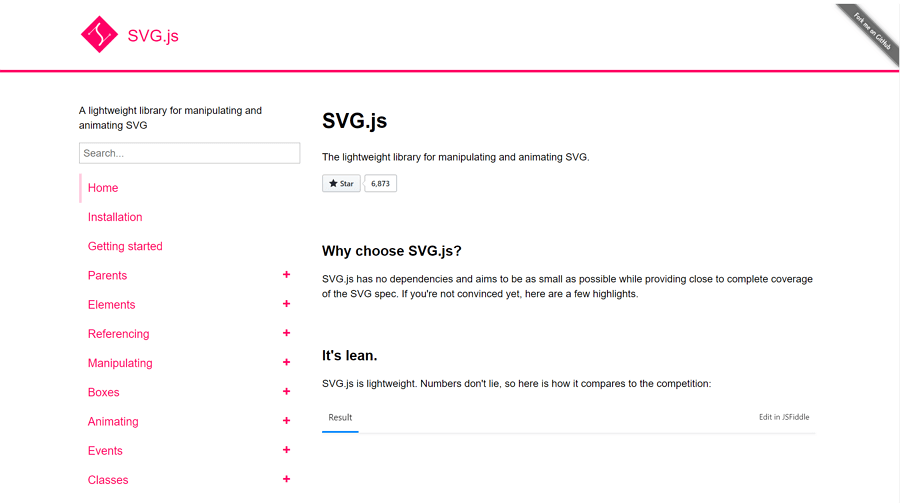 A lightweight library for manipulating and animating SVG.
Check out SVG.js.
Inkscape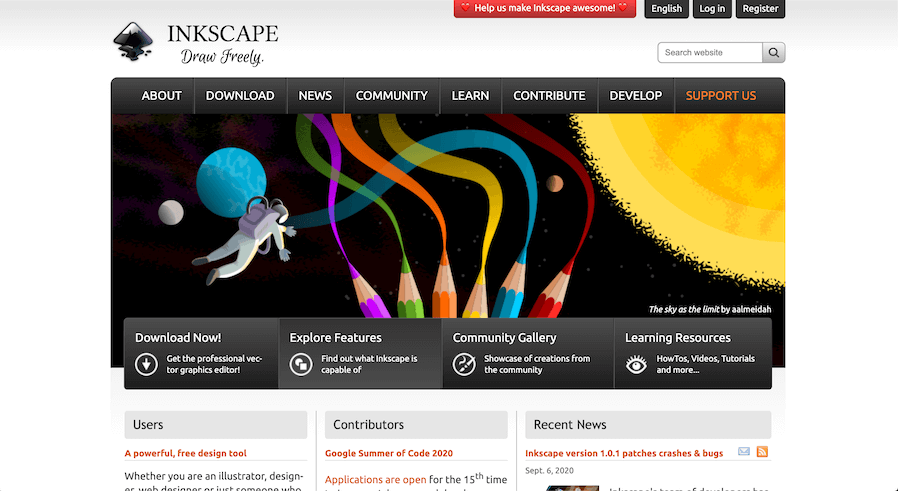 Whether you are an illustrator, designer, web designer or just someone who needs to create some vector imagery. Inkscape has powerful object creation and manipulation features such as pencil tools, stroke tools, rectangles, polygons, and more.
Check out Inkscape.
Snap.svg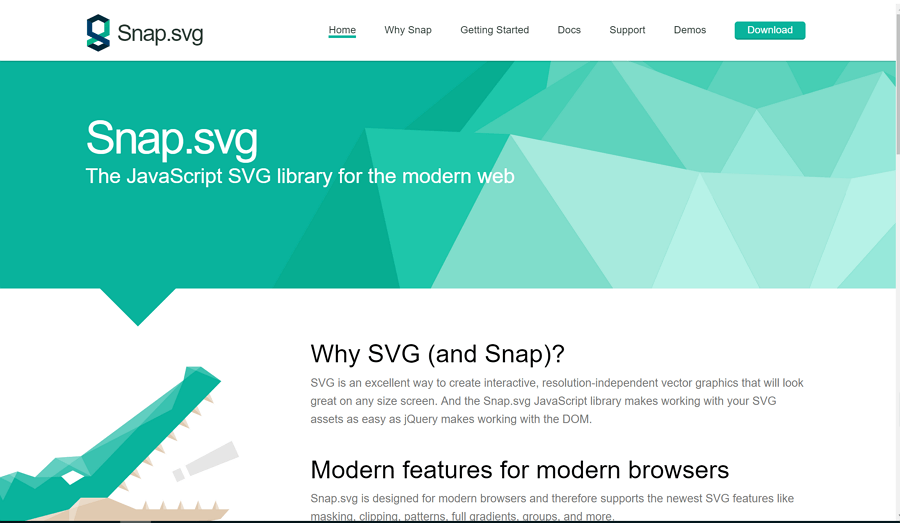 SVG is an excellent way to create interactive, resolution-independent vector graphics that will look great on any size screen. And the Snap.svg JavaScript library makes working with your SVG assets as easy as jQuery makes working with the DOM.
Download Toybox.
Raw
RAW Graphs is an open source data visualization framework built with the goal of making the visual representation of complex data easy for everyone. If you need to visualize in SVG format, Raw has the capability to do it all for you.
Check out Raw.
Trianglify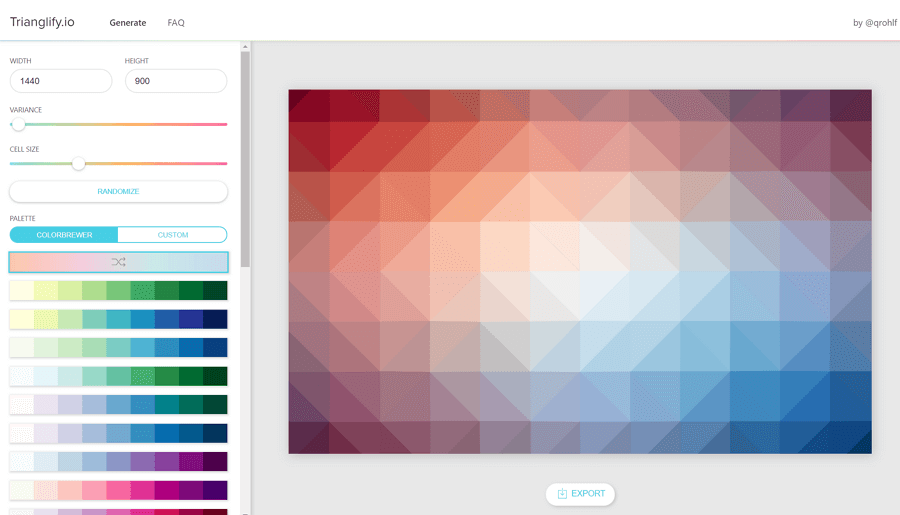 If you want to create a simple polygonal texture background, you can use the Trianglify generator to create beautiful SVG geometric patterns. You can set the color, size, and color palette and download the SVG when your done!
Check out Trianglify.
Plain Pattern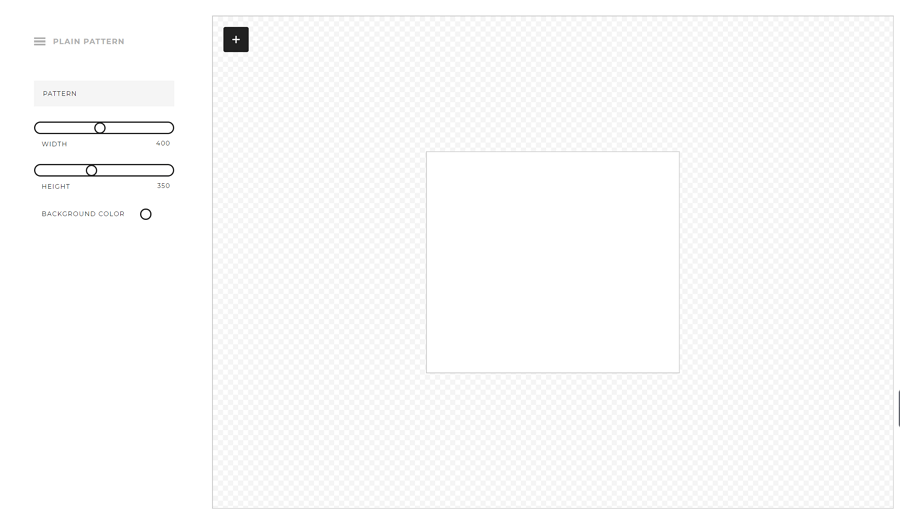 With Plain Pattern, just upload your images, play with your intervals, rotate, or customize virtually anything, to get beautiful patterns quickly.
Check out Plain Pattern.
SVG Backgrounds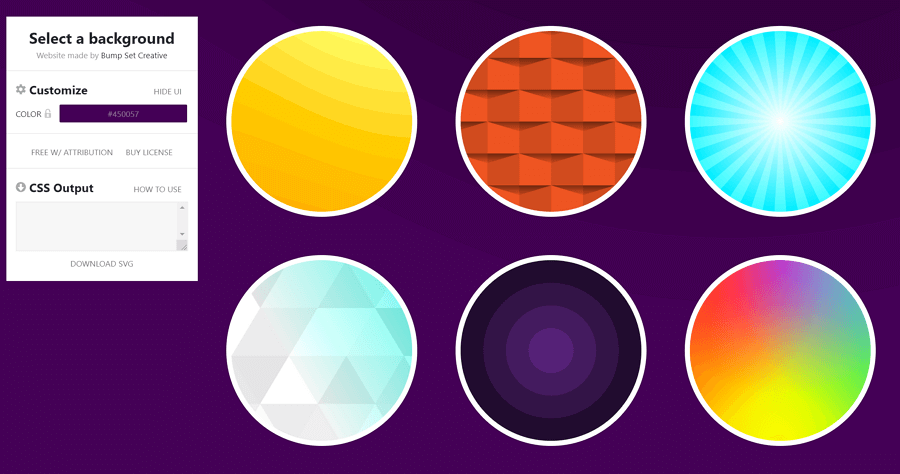 SVG Backgrounds is a generator that gives you a ton of customizable vector illustrations.
Check out SVG Backgrounds.
Flaticon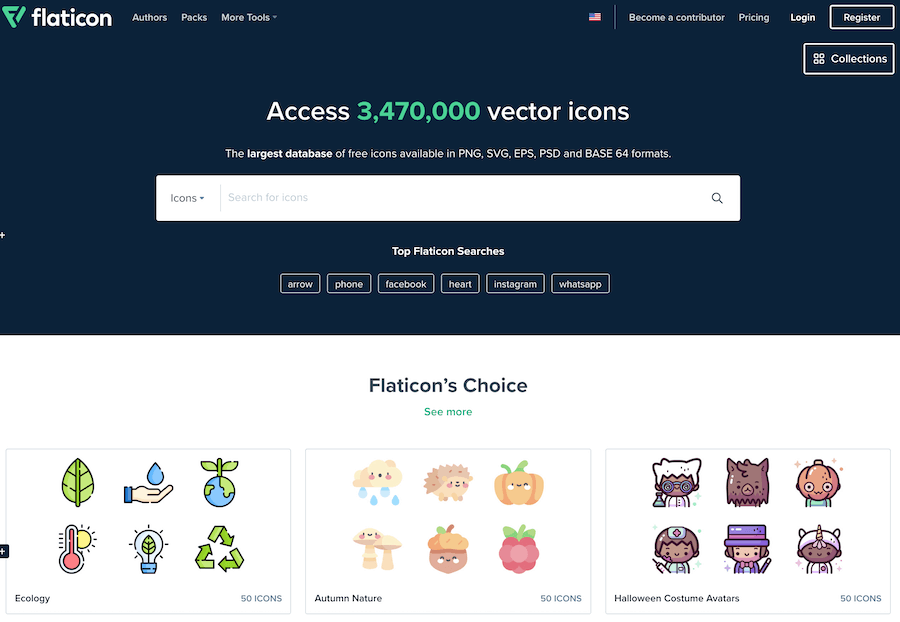 The largest database of free icons available in PNG, SVG, EPS, PSD and BASE 64 formats. As of the time of writing, you can access 3,470,000 vector icons. Not to shabby!
Check out Flaticon.
Freepik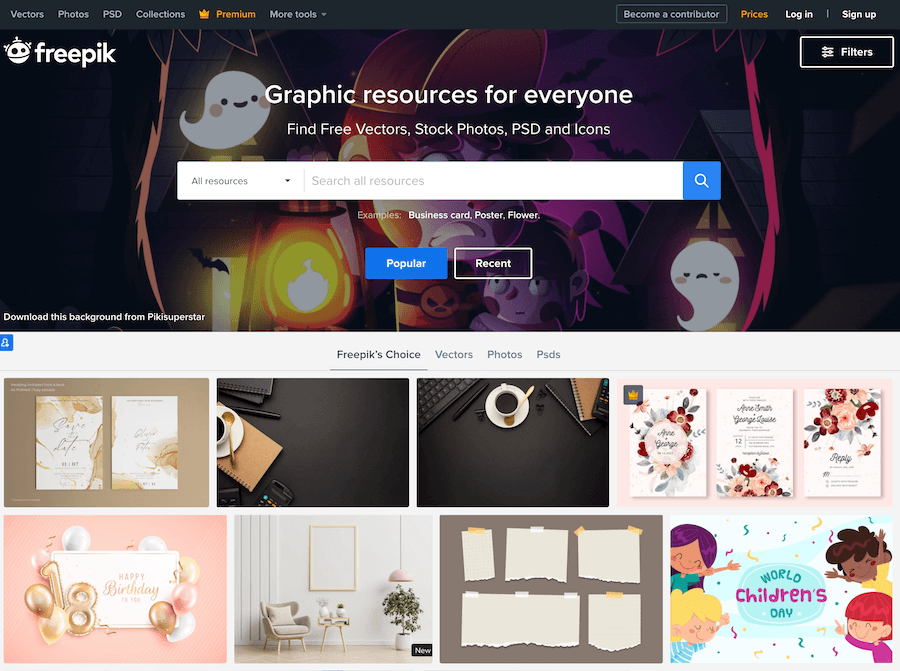 CSS peeper is visual version of the chrome developer tools. It's great for designers looking to quickly & easily inspect the CSS from a website.
Check out Freepik.
Method Draw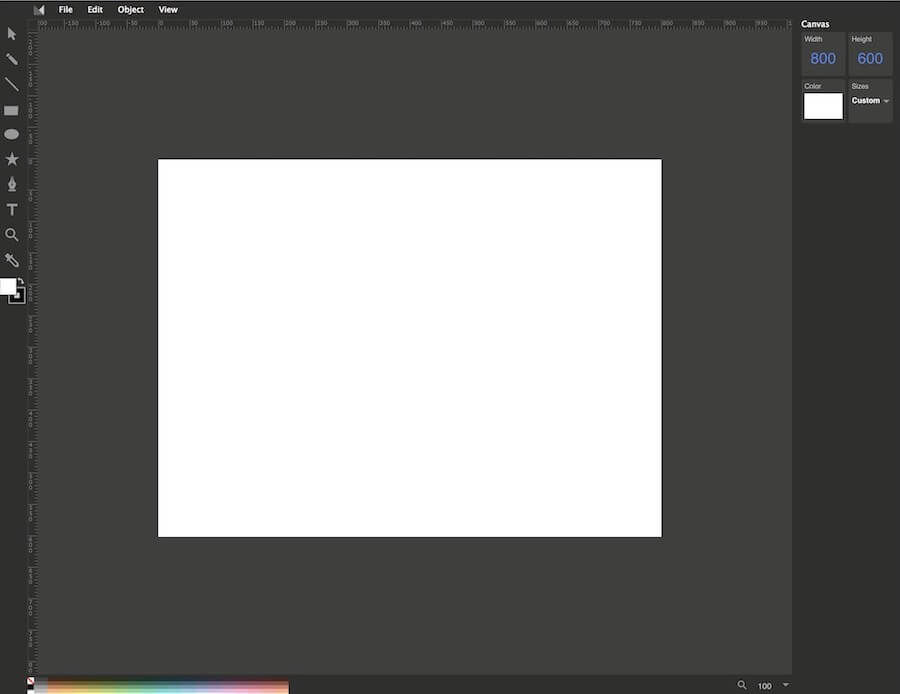 Method Draw is yet another free online SVG editor. If you're looking for a no-fuss completely online solution - check it out!
Check out Method Draw.
Gravit Designer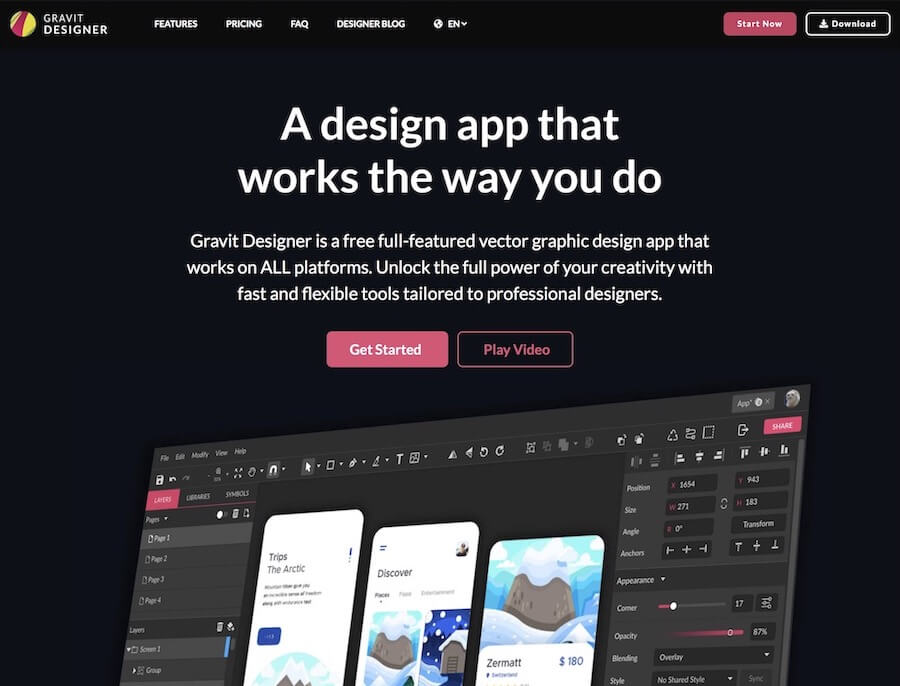 Whether it is a complex graphic design or some simple icons, Gravit Designer gives you all the tools you'll need!
Check out Gravit Designer.
Vecteezy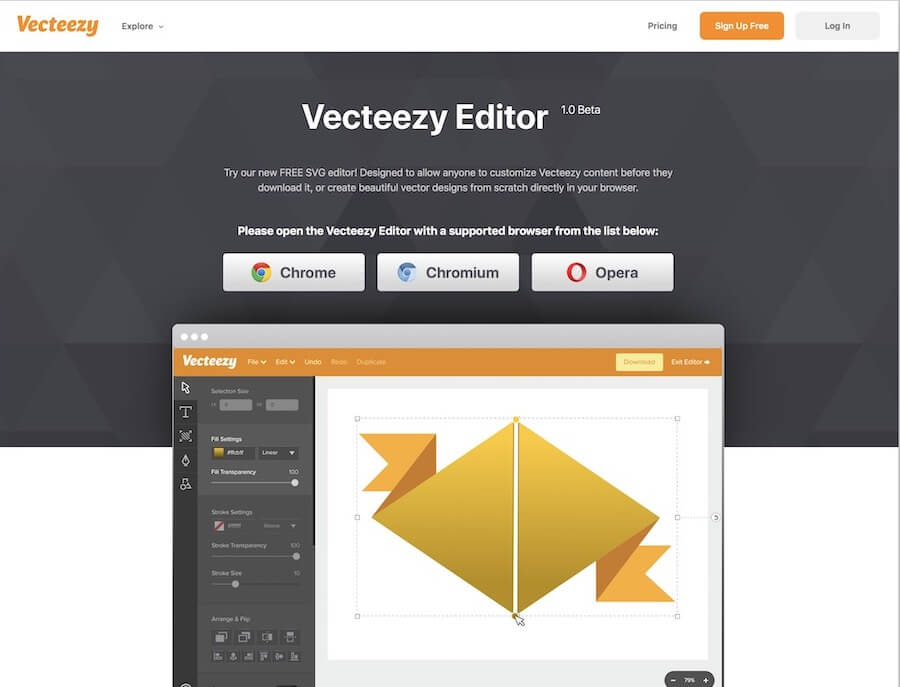 Designed to allow anyone to customize Vecteezy content before they download it, or create beautiful vector designs from scratch directly in your browser.
Check out Vecteezy.
Vecta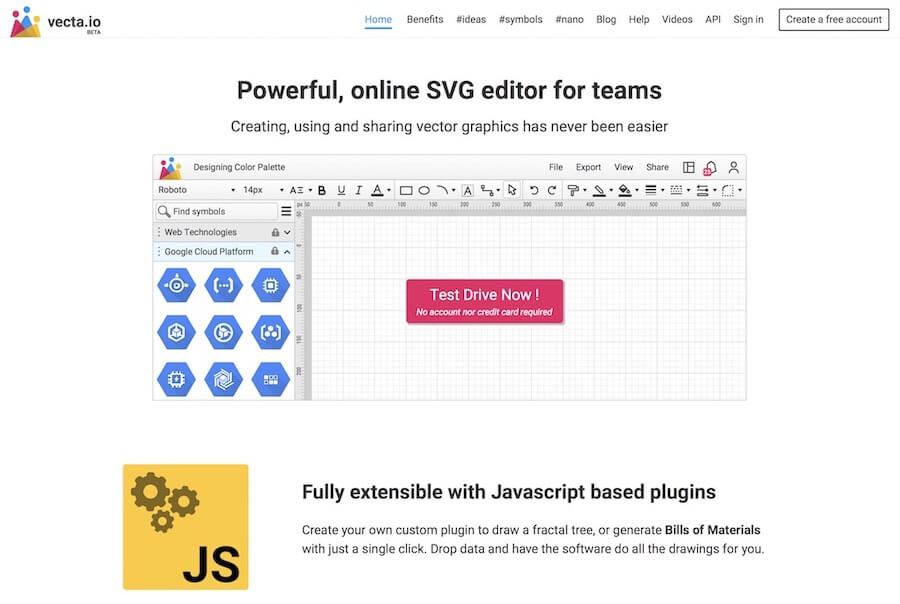 Creating, using and sharing vector graphics has never been easier. Vecta is feature-rich and a great option for teams.
Check out Vecta.
Vectr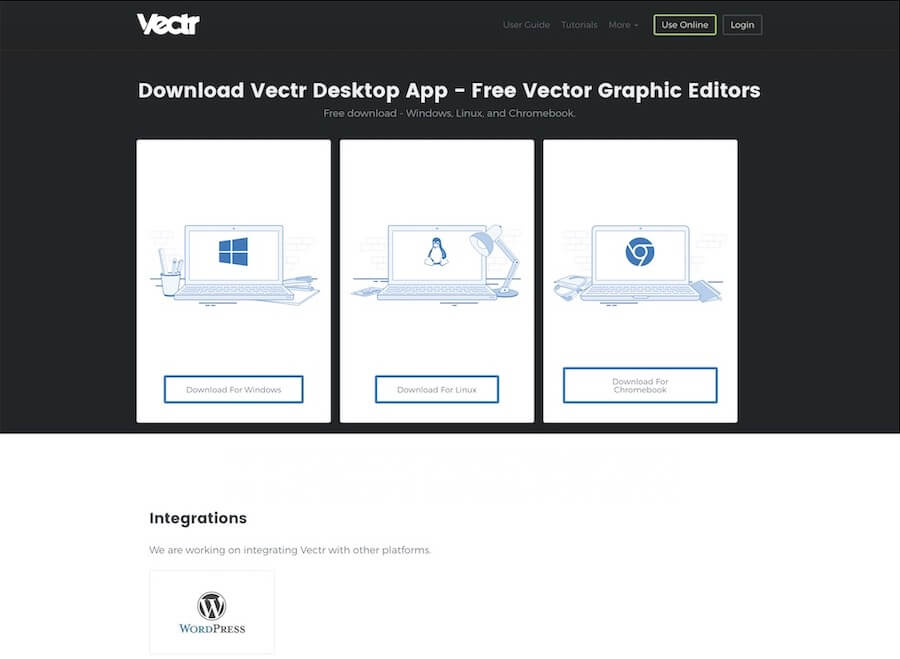 At Vectr the philosophy is that everyone should experience the almost indescribable feeling that comes from expressing your creative freedom through art and design. Vectr is a beginner-friendly alternative that pros will find of great use, too.
Check out Vectr.
SVG Morpheus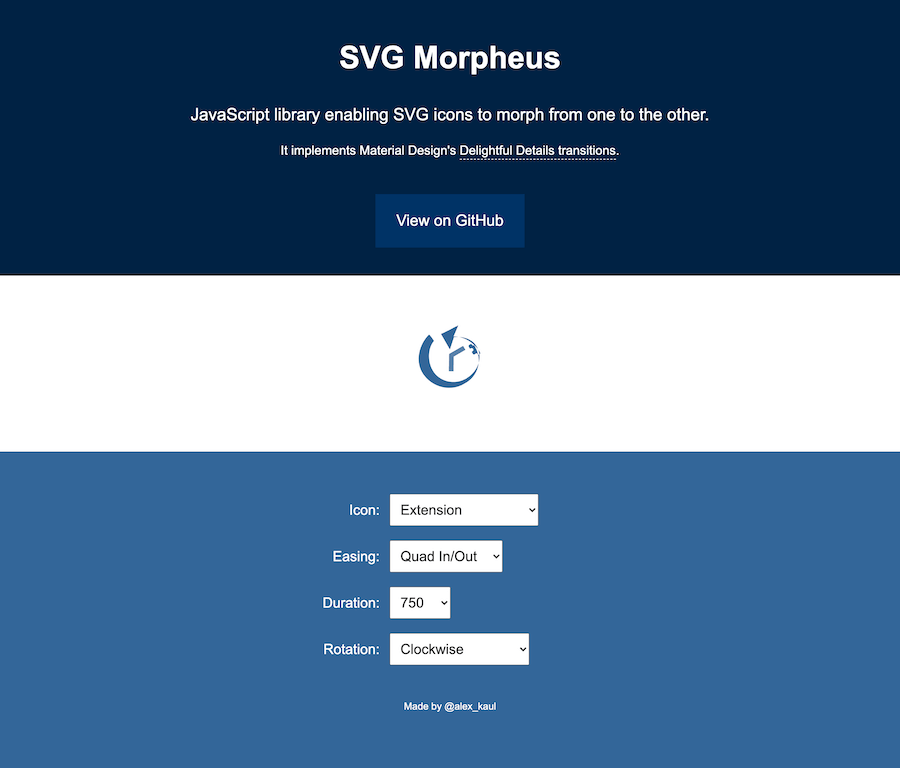 SVG Morpheus is a neat JavaScript library enabling SVG icons to morph from one to the other.
Check out SVG Morpheus.
bonsai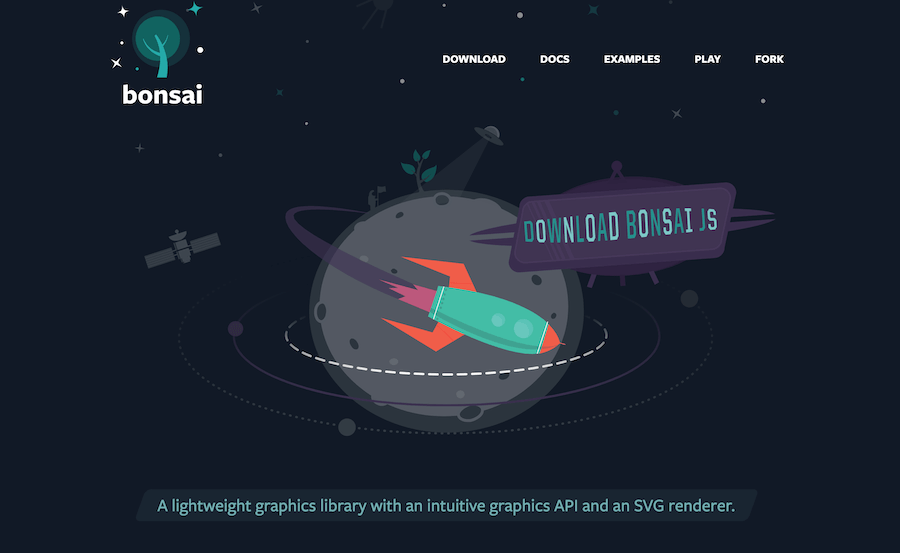 Bonsai is a graphics library with an intuitive API and an SVG renderer.
Check out bonsai.
Glyphter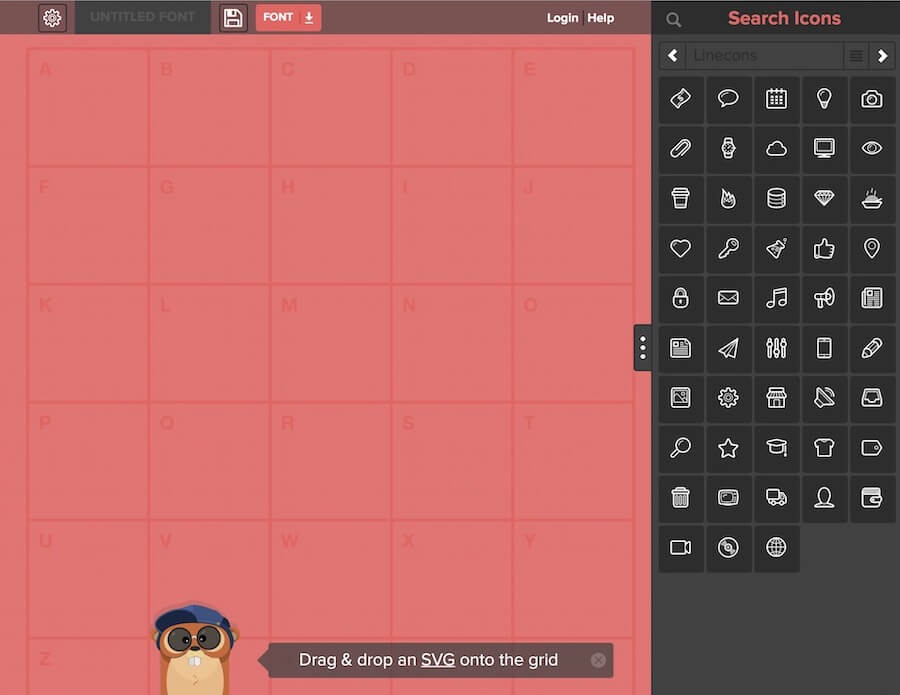 Glyphter gives you access to several different sources of SVG icons and fonts, which you can then use these to map out your very own SVG fonts sprite.
Check out Glyphter.
SVGMagic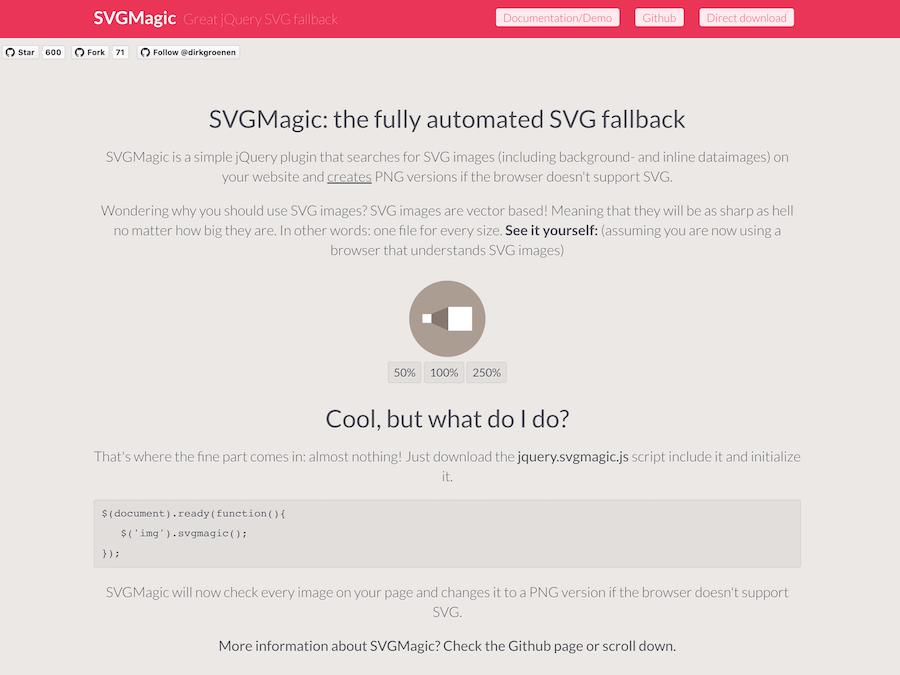 SVGMagic is a simple jQuery plugin that searches for SVG images (including background- and inline dataimages) on your website and creates PNG versions if the browser doesn't support SVG.
Check out SVGMagic.
Chartist.js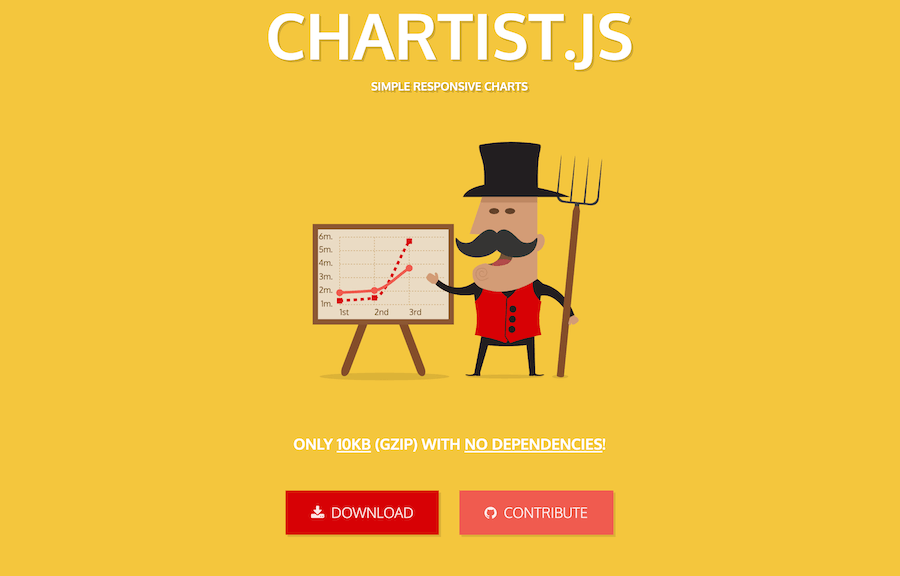 Chartist helps you make dynamic & visually appealing charts that look and feel amazing on any device. Chartist's goal is to provide a simple, lightweight and library to responsively craft charts on your website.
Check out Chartist.js.
Boxy SVG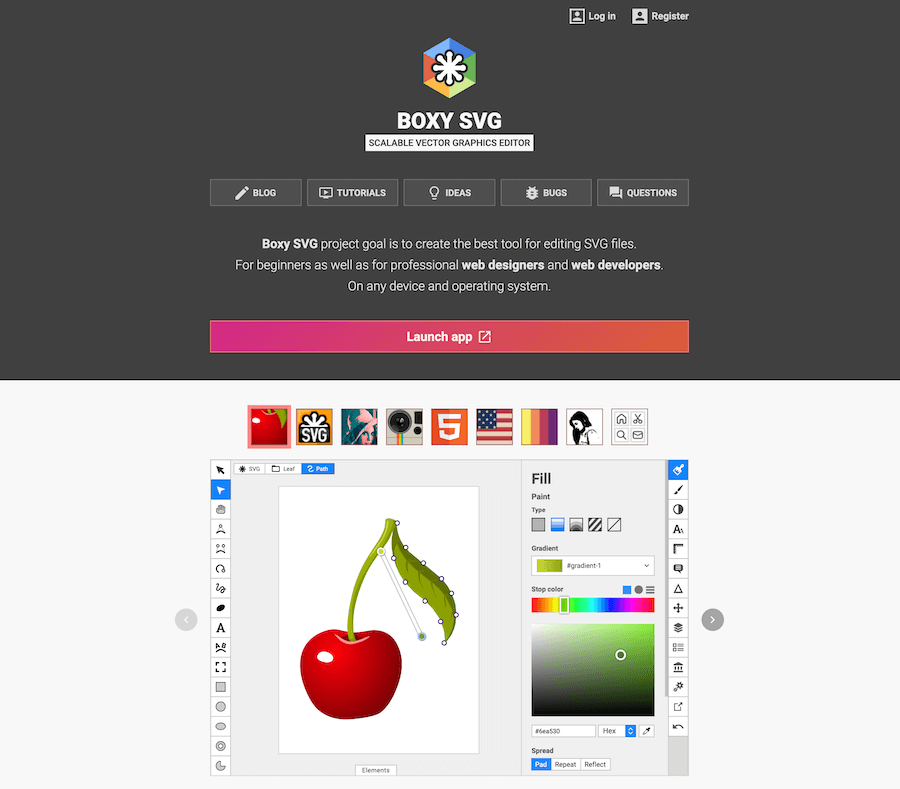 Boxy SVG project goal is to create the best tool for editing SVG files. For beginners as well as for professional web designers and web developers. On any device and operating system.
Check out Boxy SVG.
Related Posts: