The CSS Guide
About the book
Whether you're new to web development or a more seasoned developer looking to refine your skills. The CSS Guide will take you from beginner to expert!
We'll cover the basics from specificity & selectors right through to the modern layout methods of flexbox & grid. We'll also be diving into advanced topics such as CSS animation, architecture & more!
Available in PDF, EPUB & MOBI. 🎉
* Secured payment with Gumroad.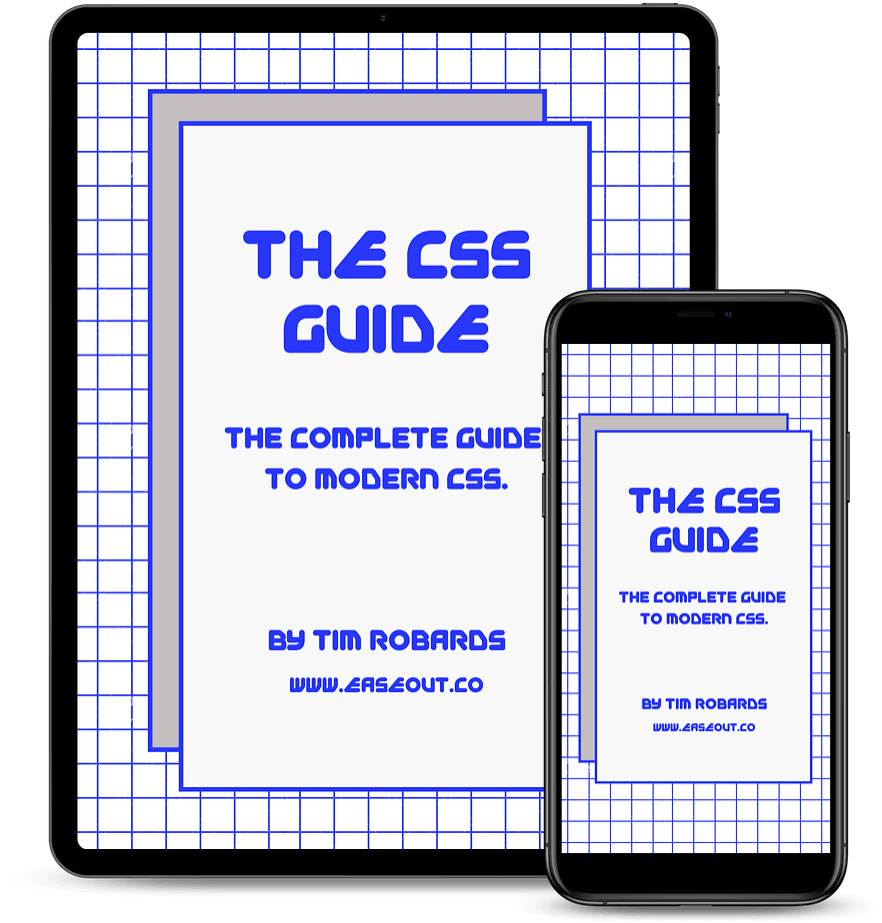 Table of Contents
Intro to CSS

What is CSS?
Adding CSS to your projects

Specificity

The Cascade
Inheritance
Specificty

Selectors

Selecting Elements
Attribute Selectors
Pseudo Classes
Pseudo Elements

Fundamentals

The Box Model
Margins
Padding
Borders
Commenting
Colors

Hex
RGB/RGBa
HSL/HSLa
Keywords

Backgrounds
Units

Pixels
Em
Rem
Percentages
Viewport Units

Fonts
Styling Lists
Calc

Layout

The Display Property
Positioning
z-index
Flexbox
Grid
Centering
Media Queries

Animating your CSS

Filters
Transforms
Transitions
Animations

CSS Architecture

Feature Queries
Variables
Resets & Normalization
Vendor Prefixing
Technical Details
158 pages
Available in PDF, EPUB & MOBI Formats
Updated for 2021!